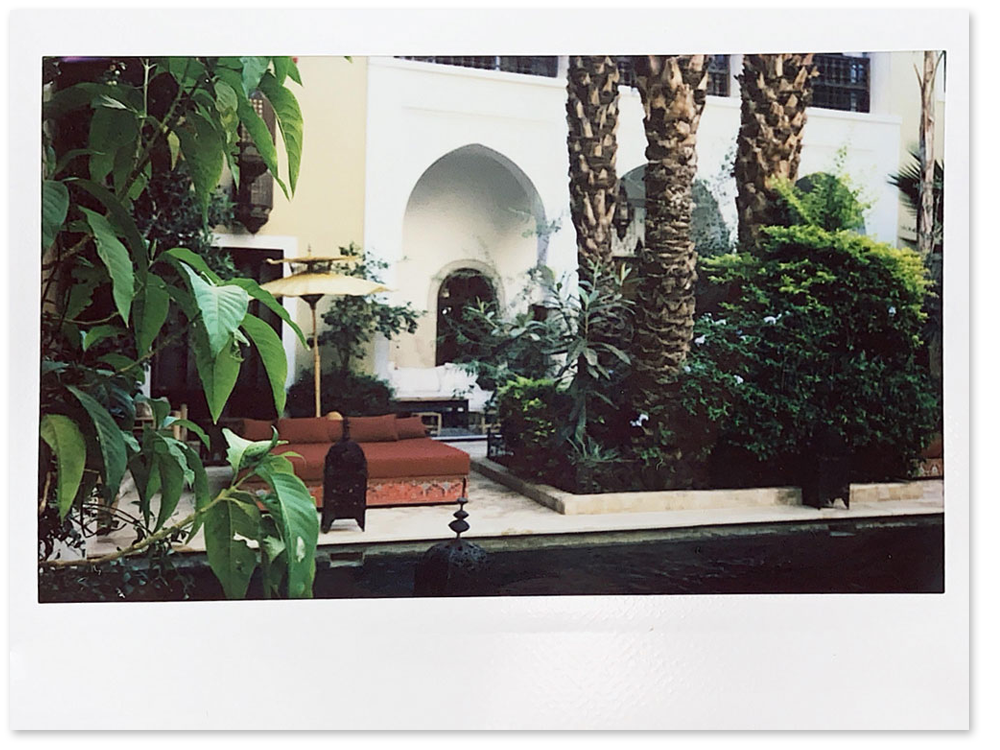 The riad's swimming pool (11×3.2 yd) allows you to relax and refresh yourself all year round in the midst of four peaceful gardens planted with palm trees, orange trees, and other exotic plants where birds, turtles and other chameleons feel at home…
Six outdoor beds line the pool area so you can sleep quietly with the mellow song of the fountains.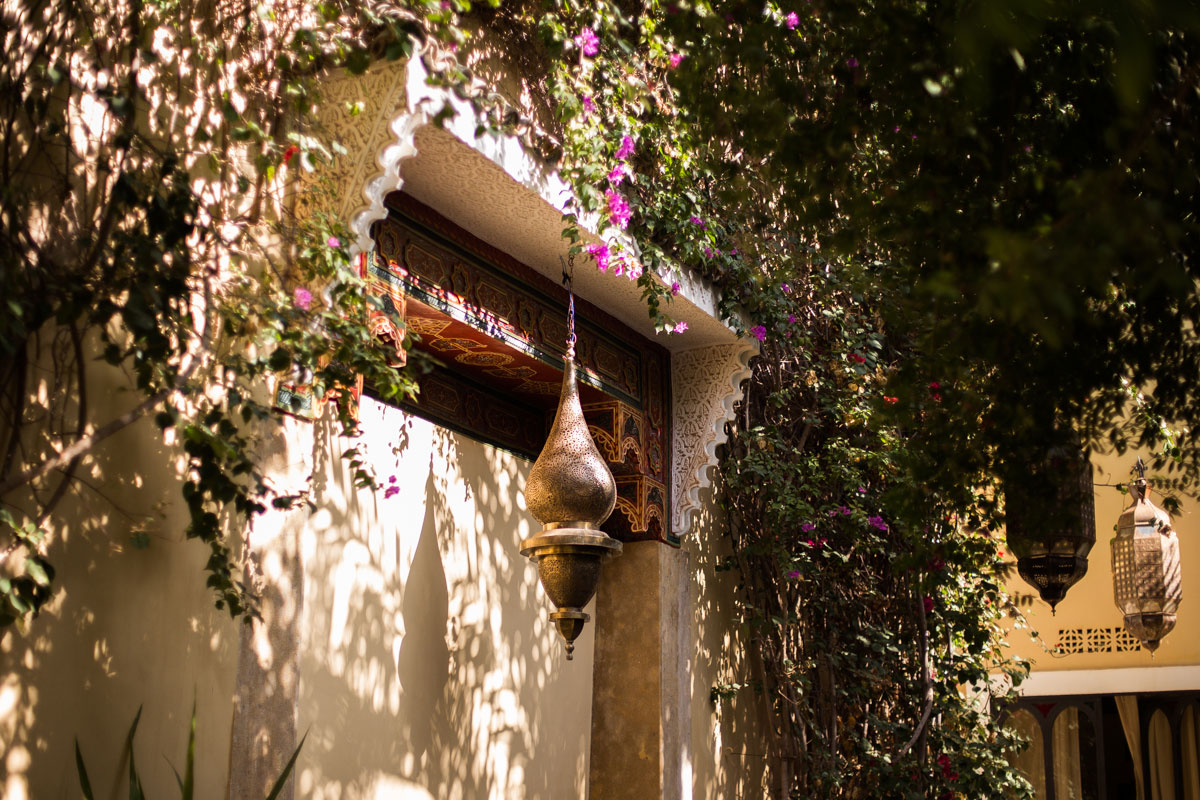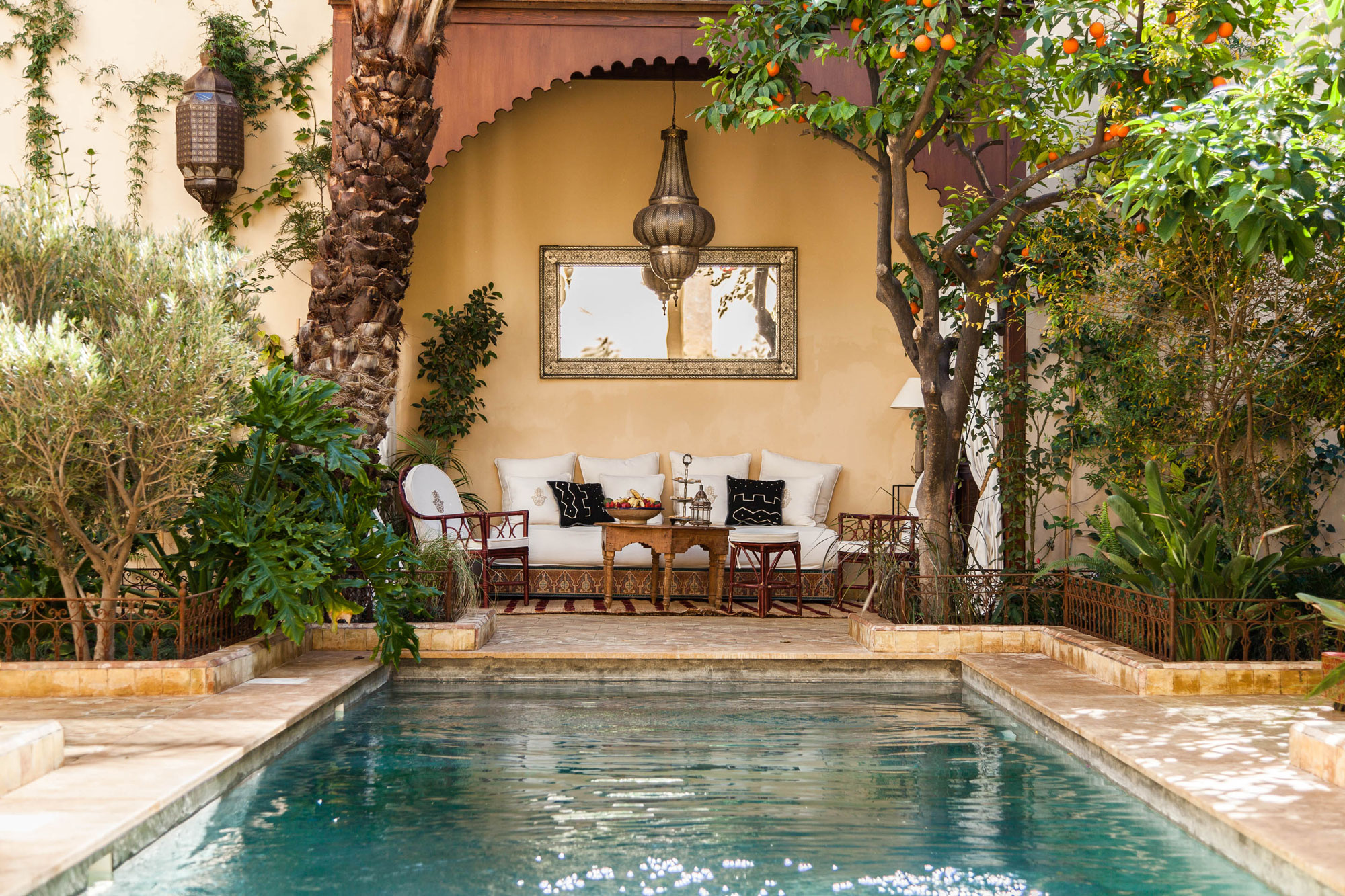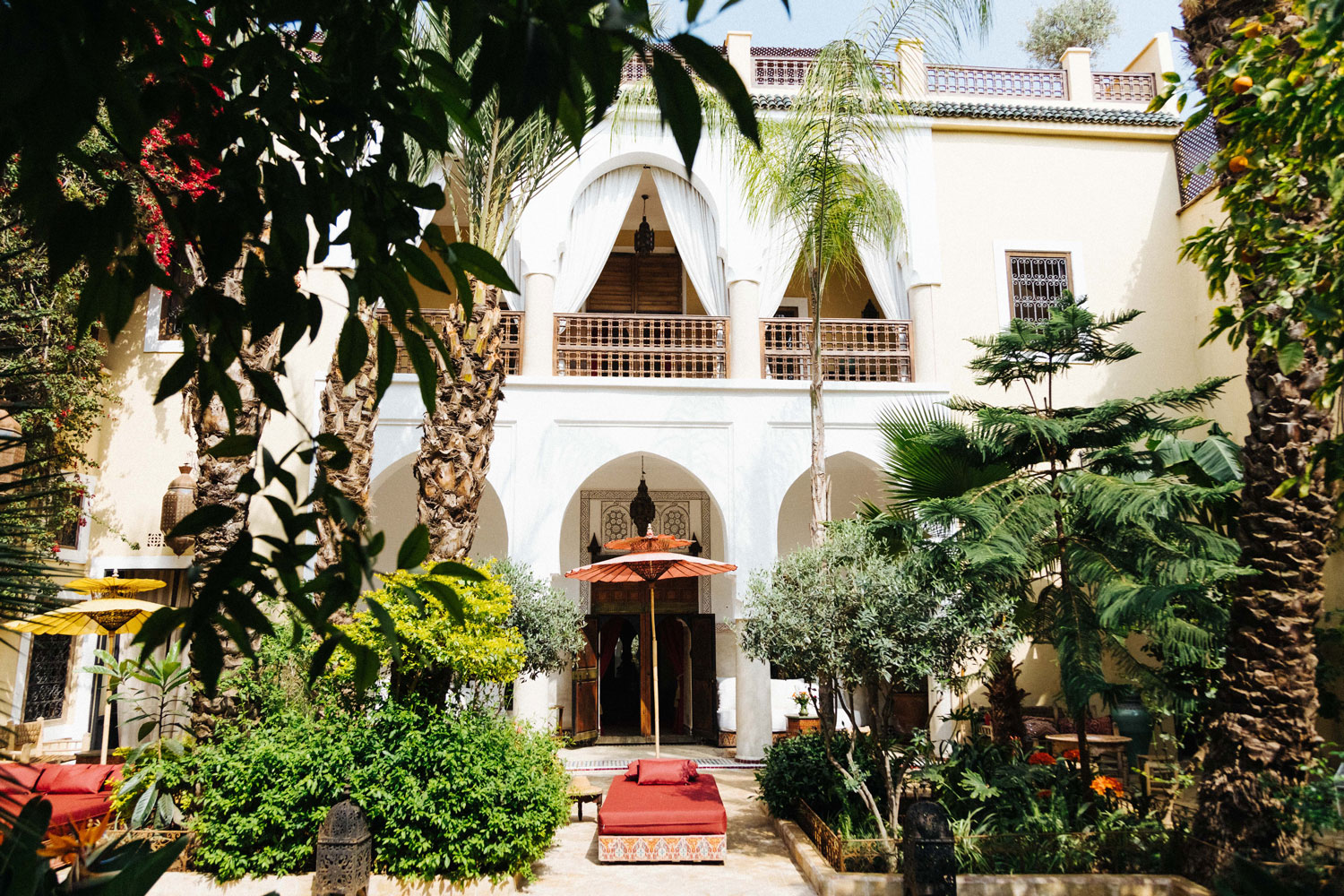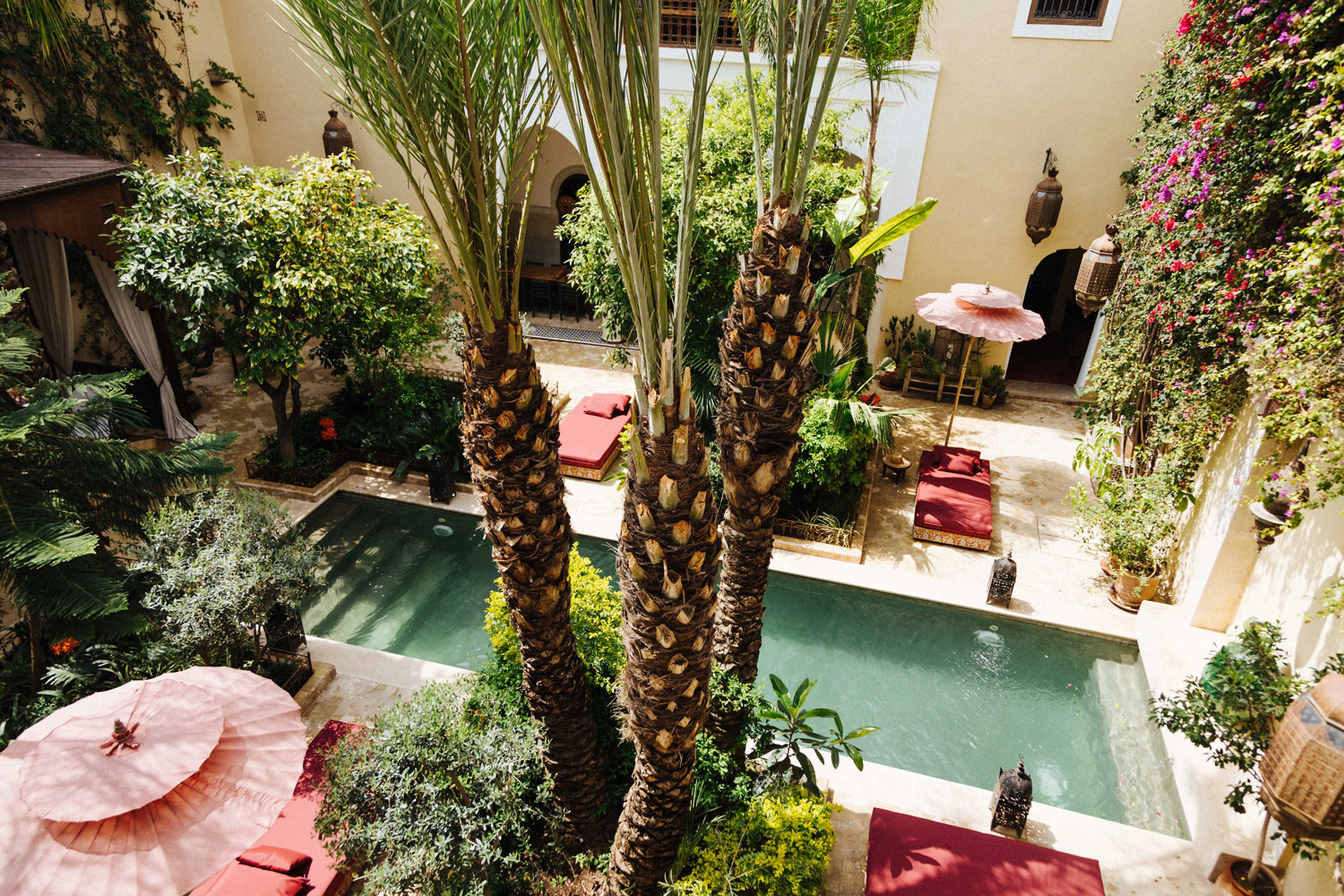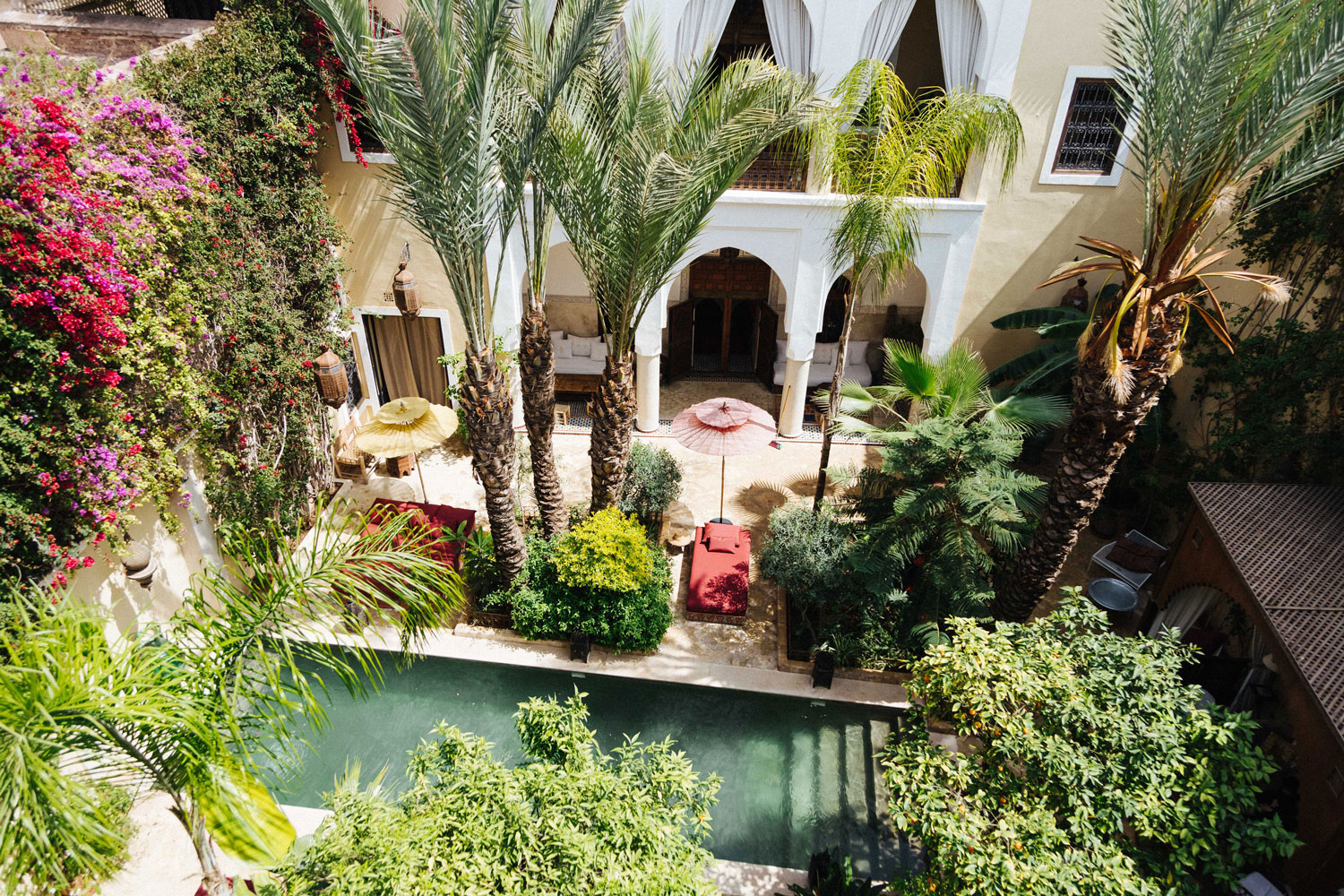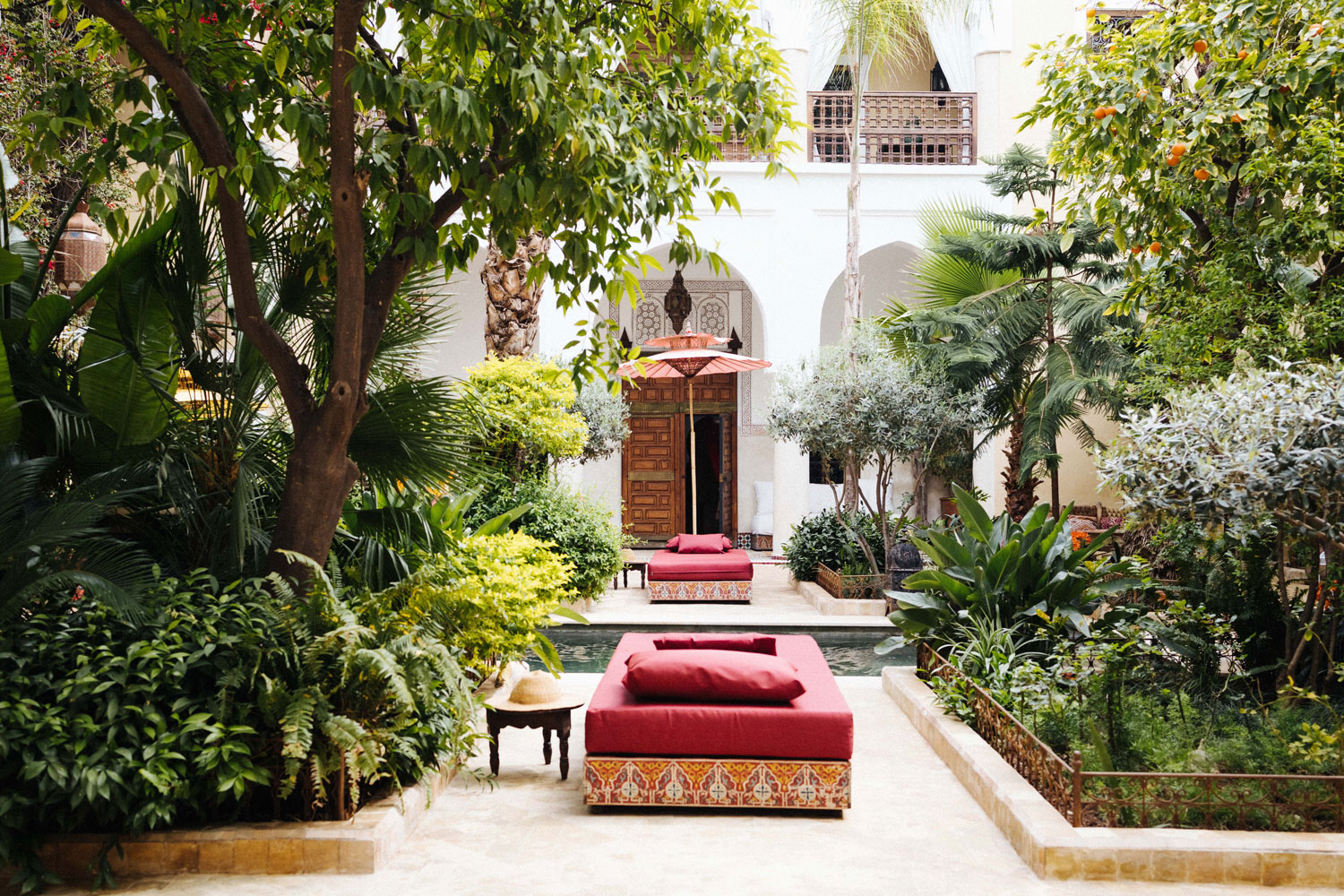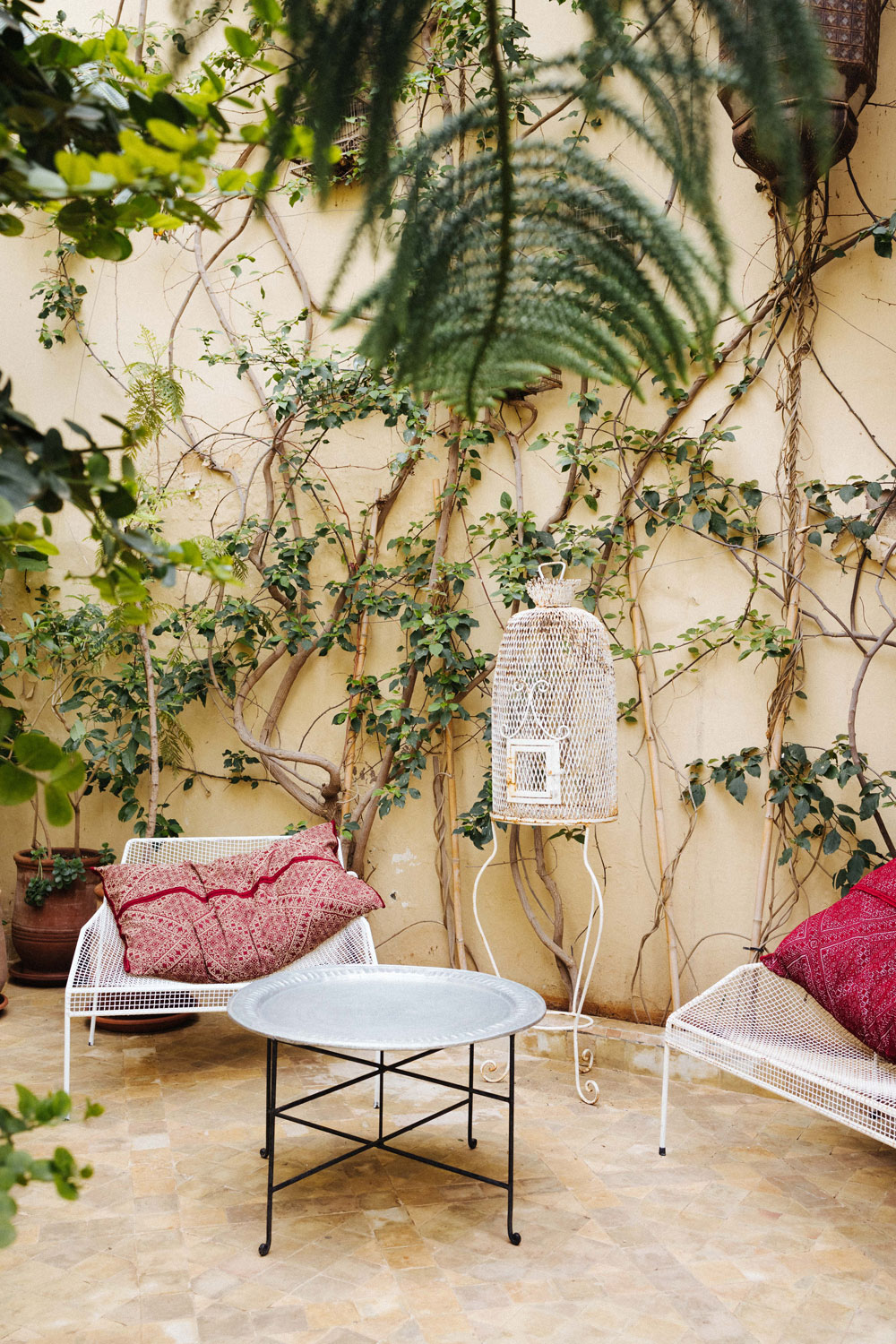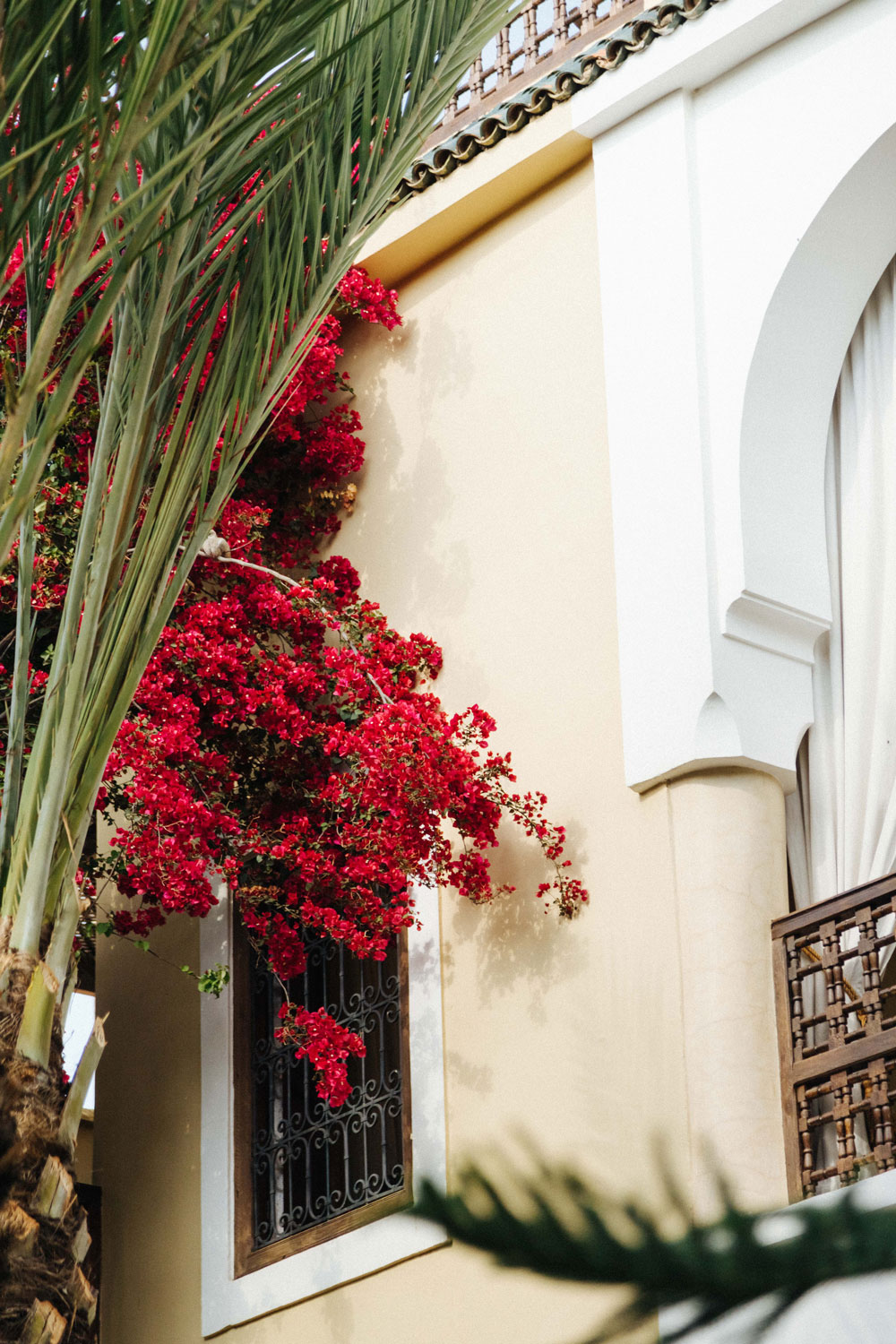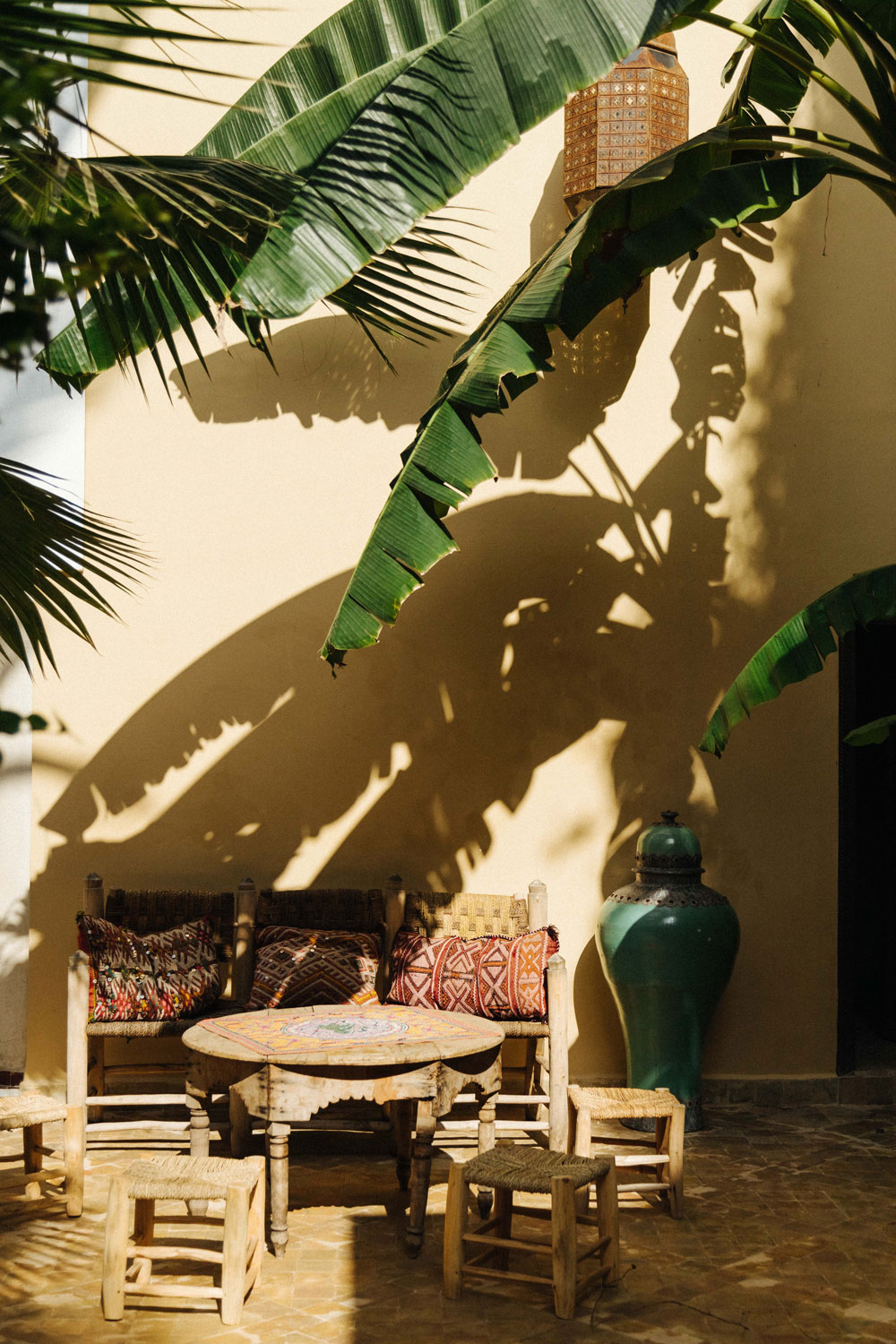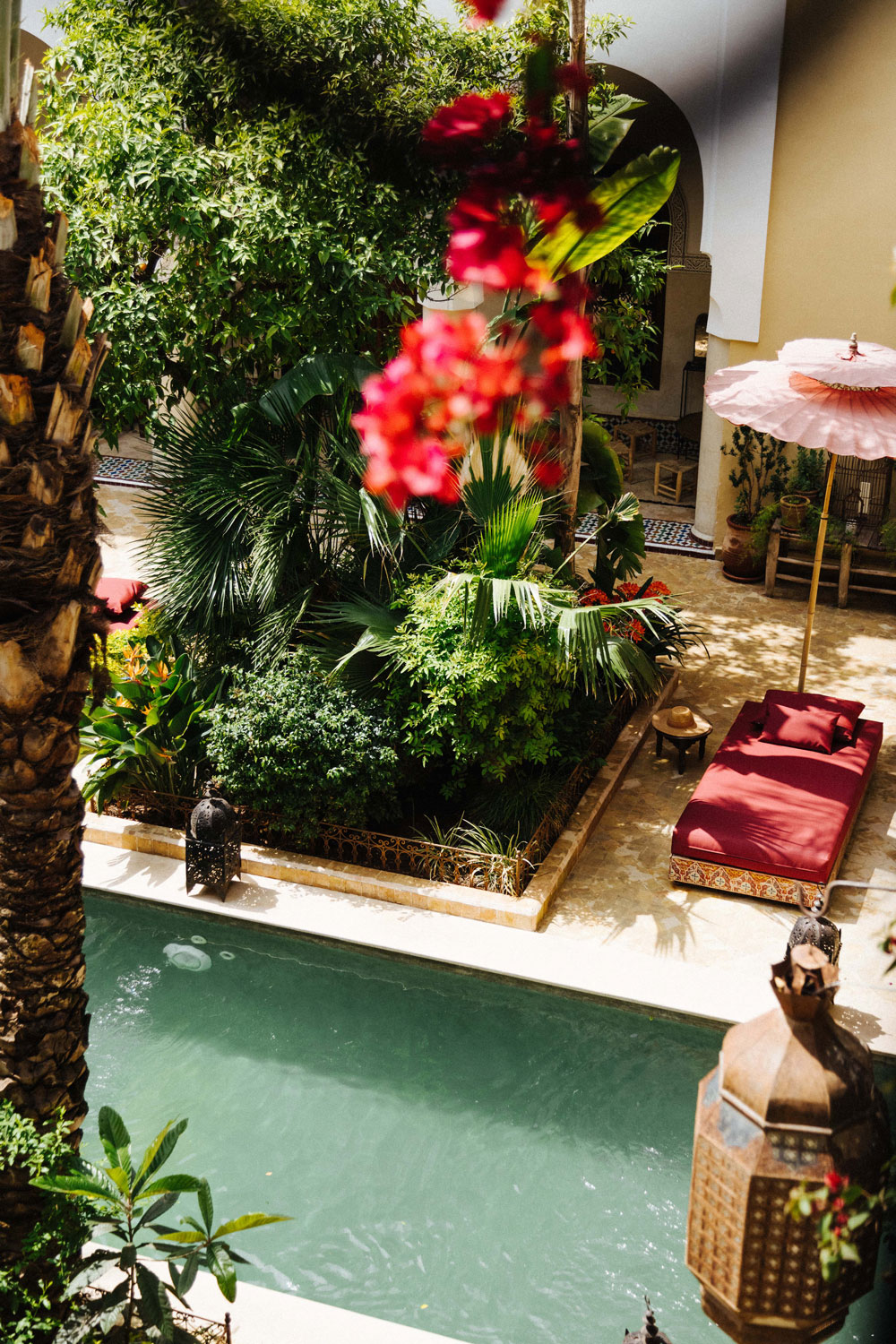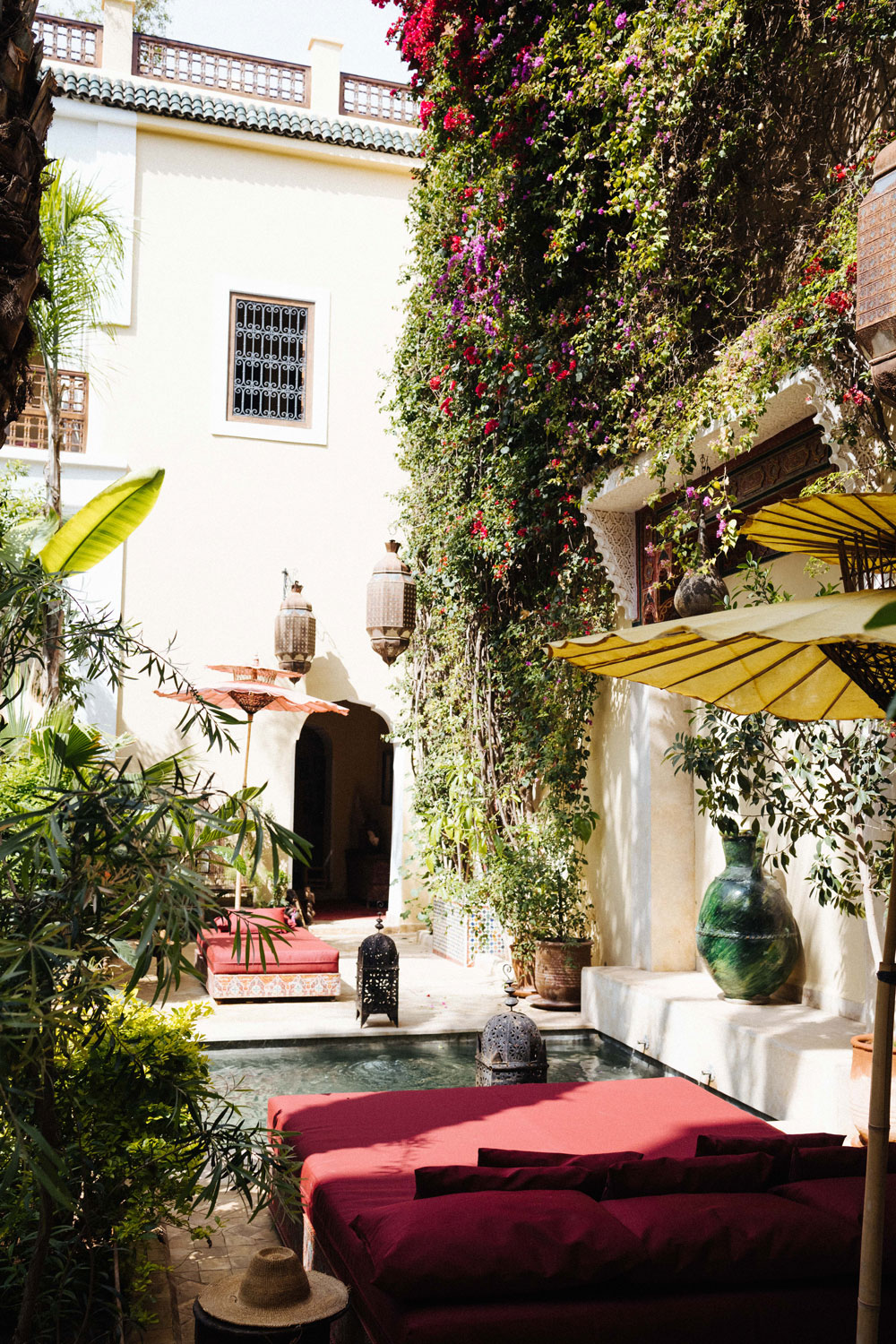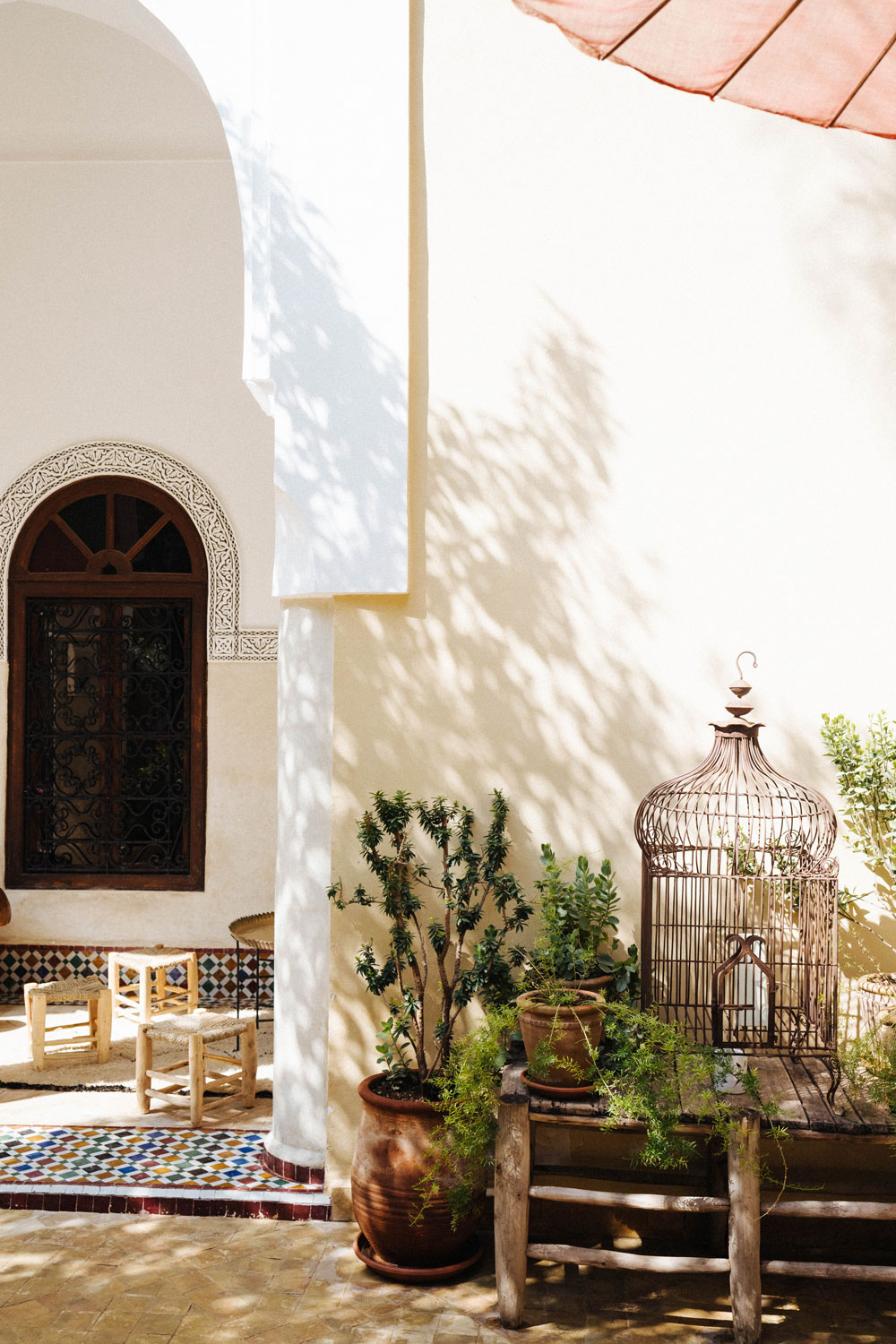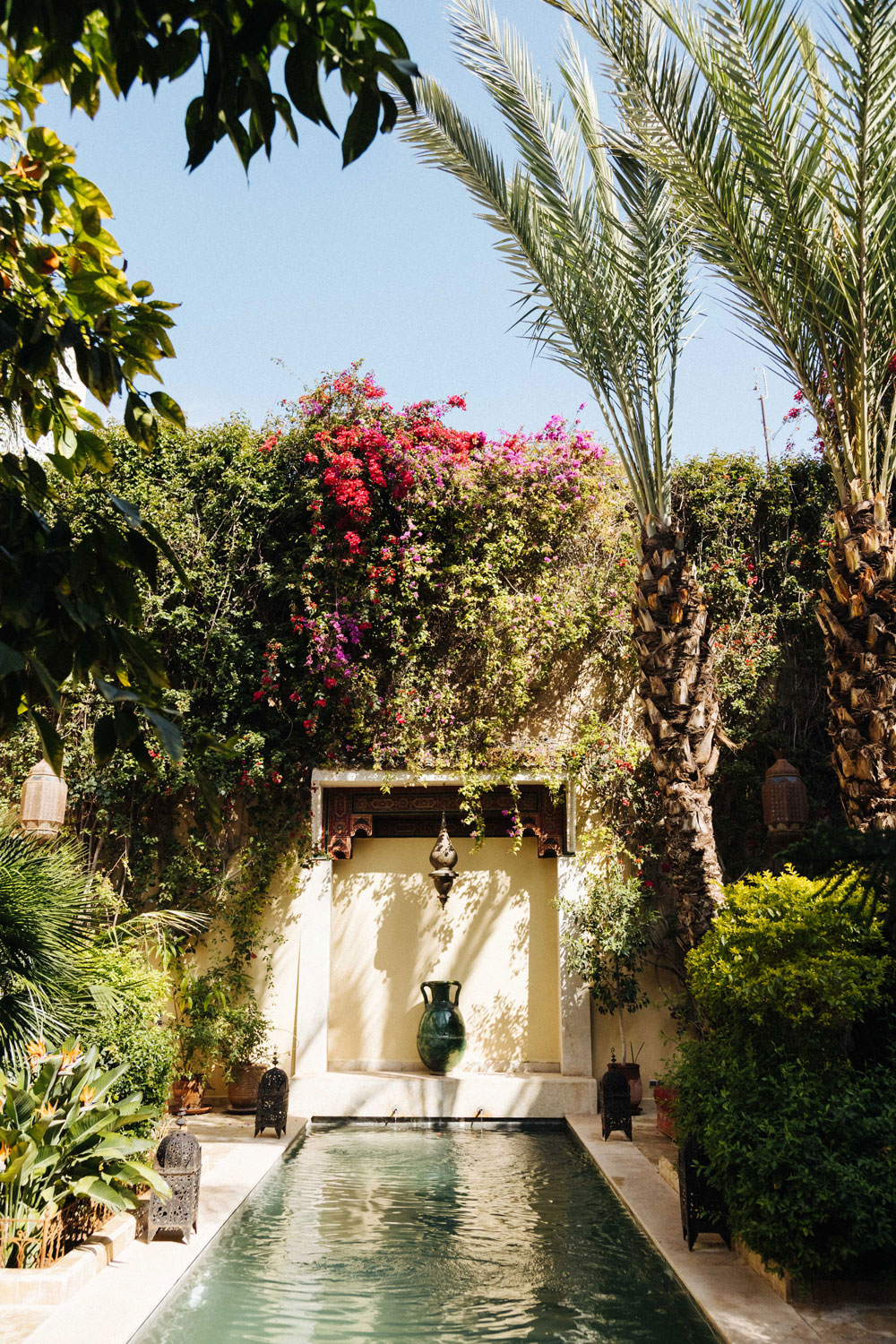 I would like to meet my beloved in a garden surrounded by pavilions filled with pretty cushions. In the centre, basins and fountains gush out like milk. The songs of the nightingales like seven-coloured pears give glory to the beauty of this garden. A young man came out and went from one room to another. His steps are harmony. At its sight, the jasmine drops its branches. I would like to sit next to my beloved. It would be for me the sweetest of all healings.
Ancient song of women from Fez collected by Mohamed el Fassi
INSTAGRAM
@lejardindjahane